Print Products
BrandDemand includes a ready-made print system. It is fully integrated with the extensive printing.com product range ' 1,000+ product options, each with a guaranteed turnaround. Tell us what products represent your brand, and we'll only make those options available to your network. Harness your network's buying power with discounts up to 30% off standard prices, as well as monthly offers of up to 50% off. BrandDemand can also be used to facilitate items that fall outside of the printing.com range as well as press adverts and branded stock items such as pens, clothing and mugs.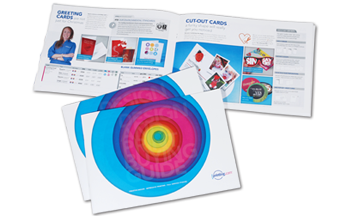 Turnaround

We make it easy for you to plan your promotions. Our most popular products are delivered in just 3 working days. You've got the power to make us work even quicker, our
flexible turnaround options
allow you to choose your turnaround and choose your price.
Guaranteed

Our products are backed by our
turnaround promise
. If we fail to ship your order on time, we'll give you a print credit to the full value of your order. In the past four years, we've shipped 99.7% of orders on time, or early.
Environmental

Our
environmental policy
forms the cornerstone of our efforts to continually improve our environmental performance.
Production

All our orders are produced in our production hub that is equipped with the latest technology to ensure the highest quality for your products.