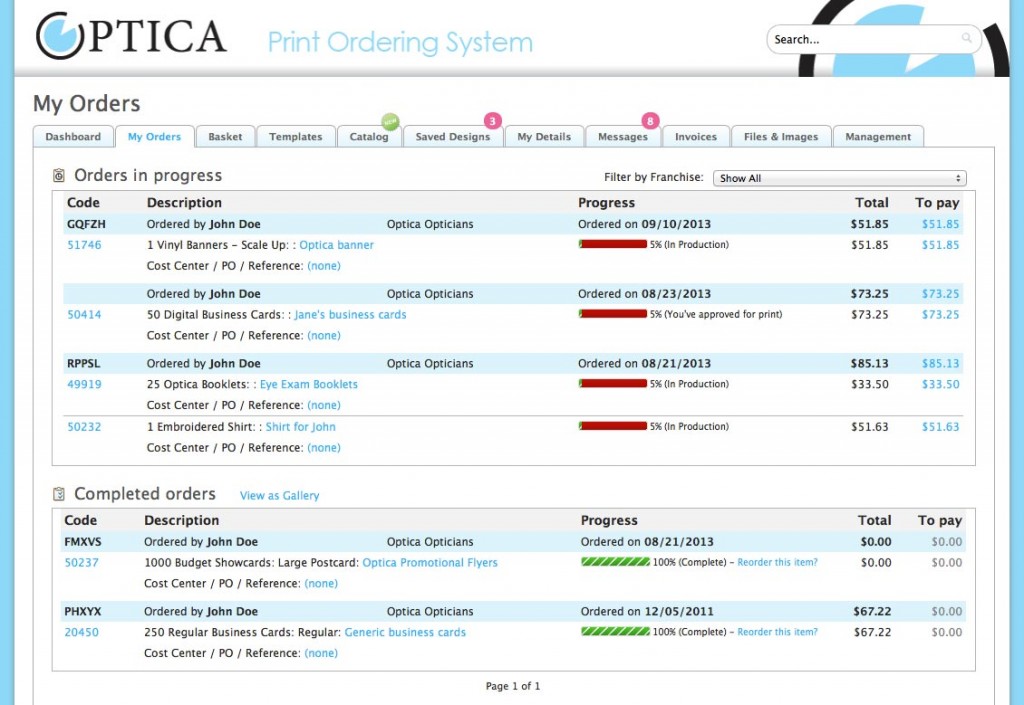 Chances are you know BrandDemand is an intelligent web-to-print system that can save your company time and money. But perhaps there are some hidden tidbits of information that have passed you by. So we present 5 Things You May Not Know About BrandDemand.
1. No Set-Up Fee
We won't charge you a set-up fee if your anticipated annual spend is $25,000 or more. Why pay tens of thousands of dollars for a custom-designed web site that takes months to build when we can build you a branded web portal for free in a matter of days? You have more important things to do than overseeing a complicated and expensive site build ' like running your own business.
2. Discounted Pricing
As if a free portal set-up wasn't enough, we also offer discounts on the products you'll be ordering, provided you meet volume requirements. Key price points include $33 for 250 Regular Business Cards, $83 for 250 5.5″ x 8.5″ Premium Gloss Flyers, and $171 for 250 Premium Gloss Brochures. It's our way of saying thanks for trusting us to produce your marketing materials.
3. Training Tailored for Your Company
We can adapt training (typically a 2-hour process) to meet your requirements, whether your portal will have 2 users or 200. We can facilitate face-to-face training in our production hub, host online training through webinars, or use a combination of both.
4. Track Your Order Through Every Stage of Production
Sometimes you just can't wait for your order to arrive. Now, it's no longer necessary to call your printer to ask, "How much longer?" With BrandDemand, you can track your order's progress online in real time, up through and including UPS delivery.
5. Offer of the Month
If you'e a printing.com customer already, you're familiar with our famous Offer of the Month. Each month we offer a variety of popular products at huge discounts ' usually 25%-50% off. These offers extend to the relevant products on your portal where the discounts are greater than your negotiated discounts.
Have questions? Contact us if you're interested in learning more about BrandDemand and how it can save you time, frustration and money.